Peachtree is an accounting application for small and medium-sized businesses (SMBs) made by Sage Software. Sage Software's release of Peachtree Premium Accounting for Construction is customized specifically for the needs of subcontractors, contractors and operations managers in the construction industry. Small construction companies and individual contractors both use construction industry-specific functions like job costing, fixed assets tracking, progress billing and advanced budgeting to control costs, track expenses and organize billing. Peachtree also makes industry specific versions for accountants, distributors, manufacturers and non-profit organizations.
QuickBooks! Intuit Inc.'s set of software solutions designed to manage payroll, inventory, sales and other needs of a small businesses. The software features include marketing tools, merchant services, product and supplies, training solutions. Each solution is developed according to different industries and their needs. Intuit products for construction contractors include the QuickBooks Pro, QuickBooks Premier Contractor and QuickBooks Enterprise Solutions: Contractor. These products are designed to meet contractor's needs based on company size. These software solutions are used to monitor expenses, create invoices and reports, track change orders and job status, and manage inventory, customers, vendors and employees. In addition to these industry specific packages and their corresponding capabilities, Intuit offers add-ons to QuickBooks versions as well as third-party tools that integrate with QuickBooks in order to enhance current functions.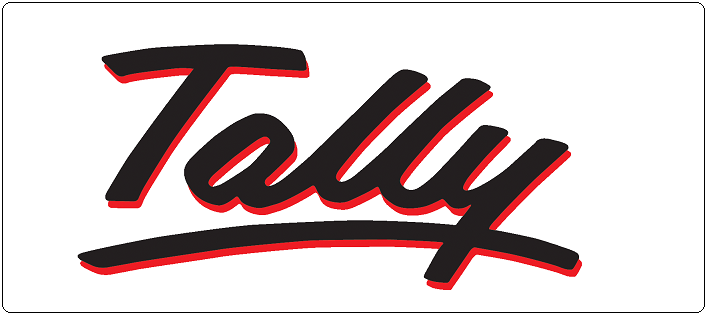 Tally ERP 9 Accounting Software to meet the needs of small to large businesses with dispersed operations. And traditional functions of a business are handled as capably as the more advanced. For over a decade, Tally drives to constantly develop cutting-edge technology that has practical relevance to businesses. New features, new services, new technologies and the power of Tally simplicity have made Tally the most-used business solution and earned worldwide acceptance. According to the International Data Corporation, Tally is bigger than all other brand put together. Tally, has a hard-earned reputation for empowering businesses with stable, effective software products and Tally.ERP 9 Accounting Software takes this further. Tally.ERP 9 Accounting Software has all the features required for high-performance business management.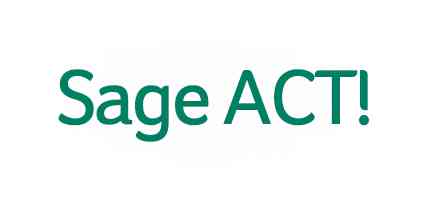 Sage ACT! The #1 Contact and Customer Management choices of small businesses and sales teams designed to do just that. But, that's not all. With Sage ACT! You have the option to connect to powerful, subscription-based sales and marketing services that help you build the long-lasting, profitable relationships your business thrives on. Now that's an effective way to not only manage, but also grow your business.

Take control of your day-to-day finances with Sage 50 Accounts. Designed for established small to medium sized businesses, Sage 50 Accounts helps you manage your accounts with ease, efficiency and accuracy, saving you time so you can focus on growing your business.
Sage Accpac ERP is designed for the global marketplace and for international companies of all sizes - read about companies that use Sage Accpac ERP. The solution can easily be rolled out to multiple installations due to its web-based capabilities, strong consolidation tools and multi-currency functionality.Sage Accpac ERP is available today in many different languages and is represented in over 70 countries - find out more about buying in your area. Sage Accpac ERP is released in three editions. The three editions share the same architecture and code base, meaning upgrades are simple as your business grows. All Sage Accpac ERP editions are available for both Linux & Windows and will run on DB2, MS.SQL & Pervasive. SQL and Oracle.
Sage Accpac ERP is ideal for companies:
• With multiple locations
• With international requirements
• With multiple users
• Who require simple upgrades
• Sage UBS plus

UBS Inventory & Billing Software System (Stock Control)
Very well-merged inventory control, order processing and purchasing system. Formerly known as UBS Stock Control, it is famous of wide range of features, useful reports, easy to use and customizability.
UBS Payroll & Human Resource Management Software System
Wide-covered features with great flexibility and accuracy has been the main factors of being popular to almost all industries of SME. Now comes with UBS Human Resource Management to compliment the management and administration of leaves, claims, resources and appraisal.
UBS Point of Sale (POS) Software System
The feature-rich PC based cash register system is designed for all types of retail outlets. It can be used by itself or integrated with UBS Inventory & Billing for more comprehensive inventory control.
UBS Lawyer Client's Accounts Software System
A simple yet practical software for lawyers and legal firms to properly manage the movements of client's moneys. Being well-accepted since its DOS version, it is also known as the mini accounting system.
UBS Time Attendance Software System
An effective way to manage the attendance, lateness, OT, shifts and resource planning. This system can work with or without clocking machine.
The most affordable and powerful residential and business building management system. Suitable for property management, it minimum efforts for deployment and implementation.

• Installation of Accounting Softwares
• Data conversion / upgrade

Implementation of
• Chart of Accounts
• Accounts Receivable
• Accounts Payable
• Employees & Payroll
• Job Costing
• Inventory

Forms designing for
• Sales Invoice/Quotation
• Receipt Voucher
• Payment Voucher/Cheques
• Purchase Order
• Pay slip
• Training
• Trouble shooting/Error rectification
• Telephone & E-mail support
The products supplied by us are backed up by support packages to assist our customers when required. Further, we have Sage Certified Consultants to implement the Business Software and provide training to our clients so that they make the most effective utilization of the product to achieve their organization goals & objectives.
Our services for Business Software include but are not limited to:-
• Installation of Business Software;
• Data conversion from old version to new version;
• Implementation of Chart of Accounts, Accounts Receivable, Accounts Payable, Employees & Payroll, Job Costing and Inventory
• Complete automation with forms designing like Invoices, Payment Vouchers, Cheques, Purchase Orders, Pay slip, Quotations etc.
• Comprehensive training for the client on all areas of the software.
• Telephone & E-mail support throughout Trouble shooting.